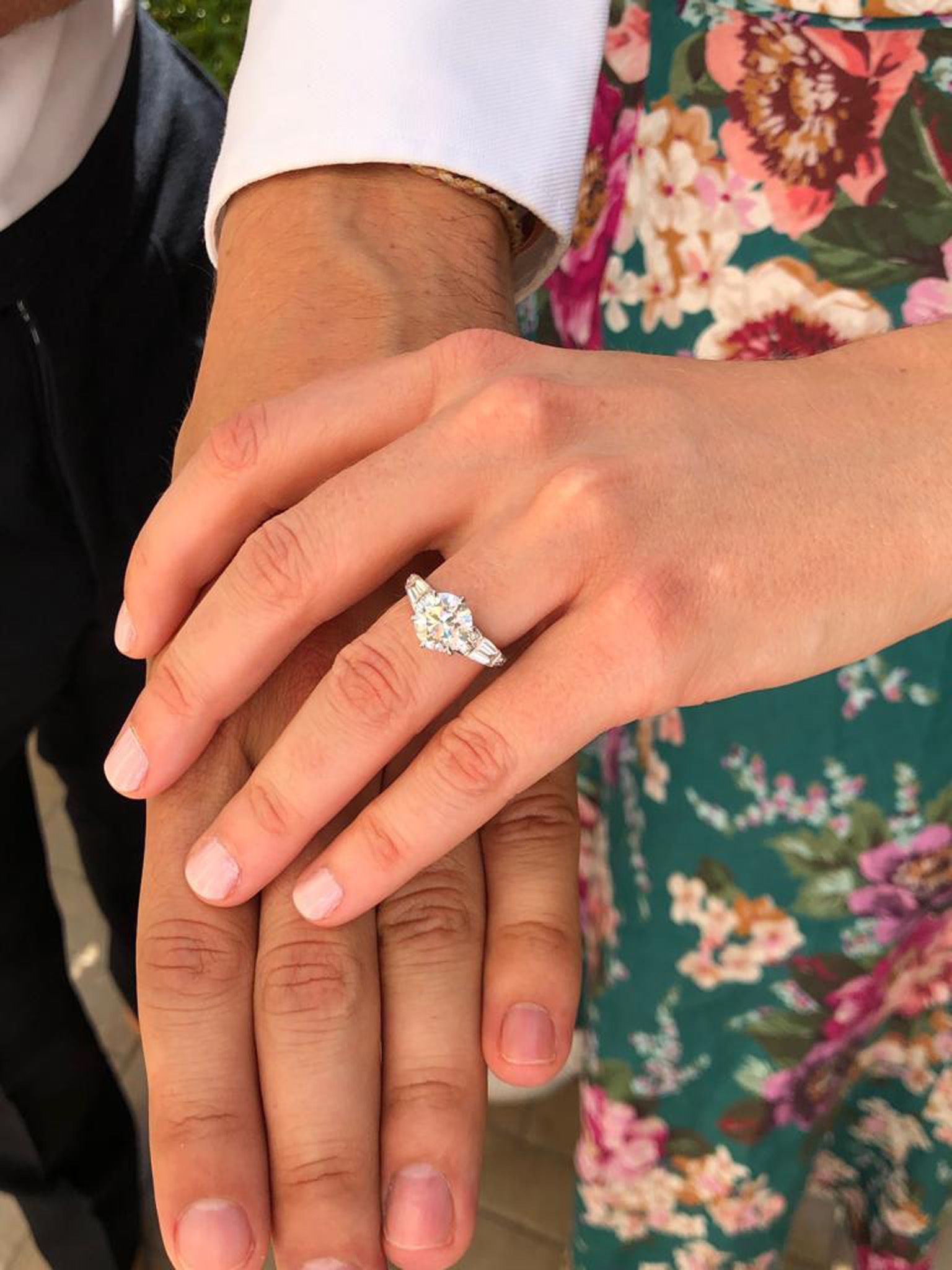 Royal Engagement Ring Trends and the Return of the Kokoshnik Tiara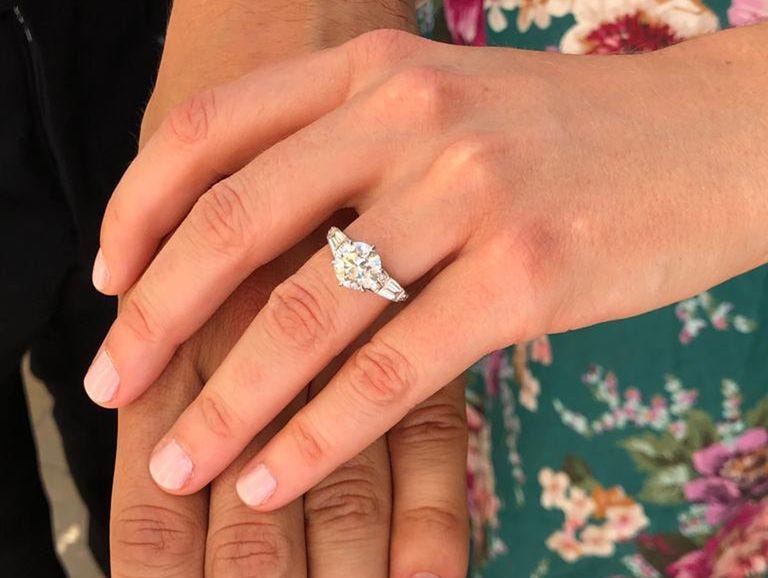 Another of the UK's young royals recently announced their engagement, and as she did her engagement ring almost inevitably created as much media chatter - and Instagram attention - as she did.
Princess Beatrice - the oldest child of Prince Andrew and Sarah Ferguson - announced her engagement to Edoardo Mapelli Mozzi on October 1st, 2019 and her stunning diamond ring made its debut in the pictures that accompanied the announcement.
In what has become a common practice for modern couples the bride's fiance had a hand in designing the engagement ring along with renowned jewelry designer Shaun Leane. Unlike her younger sister Princess Eugenie, who chose a coral-colored padparadscha sapphire as the central stone for her engagement ring Princess Beatrice has a more traditional, and yet still very stunning, clear diamond.
According to diamond experts who have examined the photographs Leane shared of the ring on social media, it is a 3 carat 'old cut' diamond set in a platinum claw setting and is surrounded by five smaller diamonds of each of the ring's 'shoulders'. And according to those same experts, the royal engagement ring from the past it most closely resembles is that of the bride to be's grandmother, Queen Elizabeth herself.
As of yet there is no date set for a wedding, although the couple have confirmed it will take place some time in 2020. So there is plenty of time to speculate over what the bride might wear on her big day. One of the topics is likely to be how she will decide to dress compared to other younger royal brides in recent years. For example, will she choose to sport a bold tiara in the way that her younger sister did?
The Allure of the Kokoshnik Tiara
When she married Jack Brooksbank in 2018 the tiara that Princess Eugenie wore was, in a word, spectacular. The one thing that many casual observers did not know at the time however was that it had not been seen in public in many years, or that its origins were far from British.
The tiara that Princess Eugenie chose is called the Greville Emerald Kokoshnik. It was created in around 1919 by Boucheron. It belonged to the famed socialite Margaret Greville, a woman whose jewelry collection was one of the most stunning (and valuable) ever assembled. It had not been seen in public since its creation and it's thought the Princess was the first Royal to ever wear it.
The tiara was just one of two that Margaret left to the then Queen, later the Queen Mother, in 1942. The other Kokoshnik tiara she bequeathed her royal friend is more simply known as the Greville Tiara and was often worn by the Queen Mother, and nowadays has been worn by the Duchess of Cornwall on a number of occasions. Unlike the tiara that Eugenie chose it is all diamonds, assembled in a honeycomb pattern.
Why are we telling you all this? Because it appears that the Kokoshnik Tiara is coming back into fashion in general. This type of tiara has its origins in the traditional Russian folk headscarf, and was popularized by the tzars of the 17th century. A very famous example of a Kokoshnik actually worn by a Russian royal is the one presented to Queen Alexandra on the occasion of her 25th wedding anniversary in 1888, a tiara that our current Queen wears often.
These tiaras are unlike any other, as they are so bold and angular, unlike the delicate things that some people envision when tiaras are mentioned. And it seems that this bold style appeals to modern women, as Chanel High Jewelry offered two new exclusive Kokoshnik tiaras for sale earlier this year, one of which could even be transformed into a necklace if the wearer fancied a change!