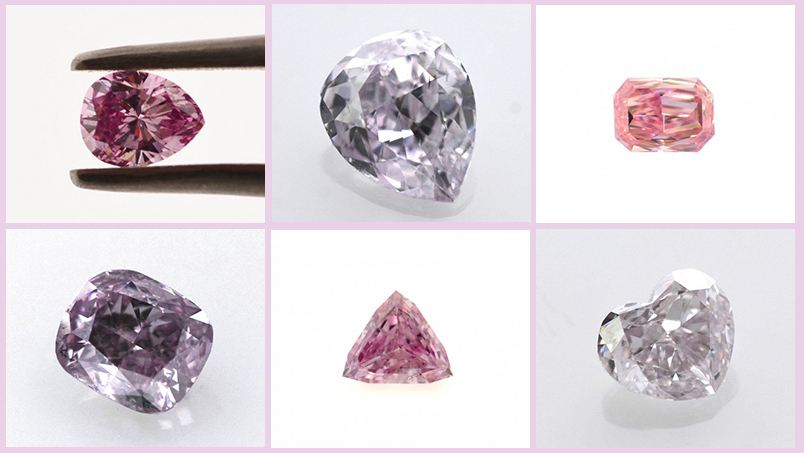 10 stunning natural loose pink diamonds for under 2000$ you don't want to miss!
Pink diamonds are the hottest and most coveted diamonds in recent years! With a steady rise in their value for almost 3 consecutive decades, a soft and flattering feminine look and increasing rarity over time, pink diamonds are the desired business goal for investors, jewelers, and aspiring collectors, who are willing to spend hundreds or even millions of dollars per carat. But what about ordinary private individuals? Are the prices of rare and beautiful natural pink diamonds necessarily in the reach of millionaires only? The answer is - absolutely not!
How rare are pink diamonds?
Natural pink diamonds are among the most precious stones in the world, largely because it takes so long to find them in mines. For every million carats of rough diamonds, only 1 carat of pink diamond gemstone-level reaches the market. The Argyle diamond mine, owned by the world's largest mining company RIO TINTO, supplies 90-95% of the world's pink diamonds and its annual yield, estimated at only 40-50 carats, is sold in a prestigious tender.
Pink diamonds are so exceptionally rare that they have a special status in the diamond world, and their price continues to skyrocket and break records over time as their supply dwindles. With the potential closure of the Argyle mine in 2020, which would deprive the market of 90% of all pink diamonds, the future of pink diamonds, as well as their prices, are still likely to change and increase even more.
Pink diamond prices: How low can it go?
Natural pink diamonds come in a variety of weights and intensities, and their prices vary drastically based on these factors. In our online diamond store, you can find natural pink diamonds at affordable prices from $498 for 0.12 carat of Fancy Brownish Purple Pink diamond, for example.
We've assembled for you 10 high-quality natural loose pink diamonds in breathtaking colors, which cost less than $2,000 and can be embedded in old or new jewelry such as engagement rings, earrings, necklaces and bracelets, giving yourself or a loved one, a rare and exceptionally beautiful token that originated from deep underground after a process that began millions of years ago, without breaking the bank. How cool is that?
10 Loose pink diamond prices for under $2,000
1. Fancy intense purplish pink diamond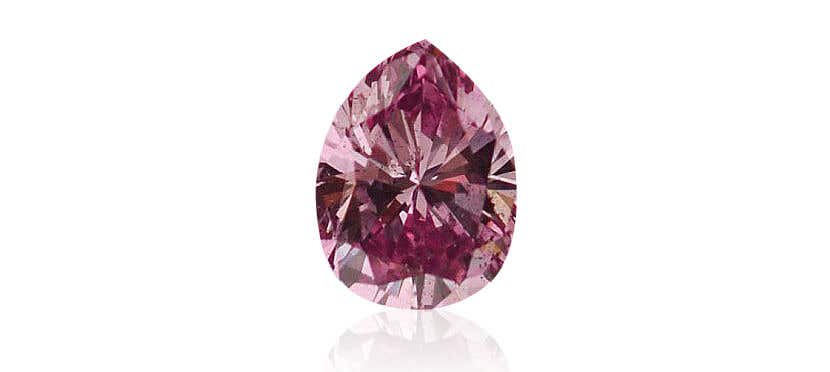 Although the Fancy intense pink purplish diamond weighs only 0.06 carats, it embodies all the charm of the diamond world that will mesmerize, dazzle and astonish those willing to dive deep into its special color. With a pear shape emphasizing the beauty, and clarity of level SI2, this purplish pink diamond offers an astonishing and rare piece of nature for just $1,950. It even comes with an original GIA certificate!
Color: Intense Pink Purplish
Shape: PearWeight: 0.06 Carat
Clarity: SI2
GIA certified
Price: 1,950$
2. Fancy intense pink diamond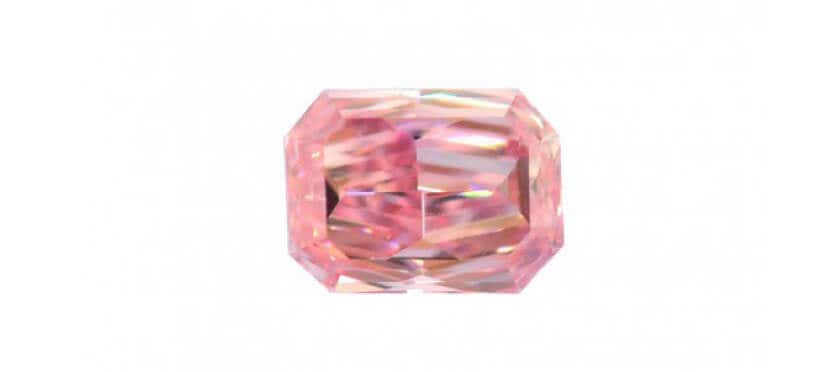 With a pure pink color and excellent VVS2 clarity level, this beautiful fancy intense pink diamond will make every piece of jewelry look lavish, elegant and full of glamor. Its emerald shape, so carefully polished to create its symmetry and brilliance, directs the external light to hit the diamond, thereby creating a reflection that looks like an infinite sparkle. How much does this pleasure cost? Only $1,872!
Color: Intense Pink
Shape: Emerald
Weight: 0.08 Carat
Clarity: VVS2
GIA certified
Price: 1,872$
3. Fancy pinkish purple diamond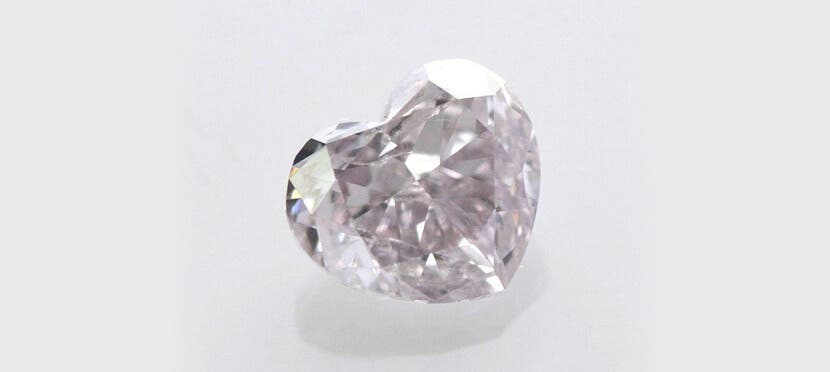 If you seek to create a very special jewel adorned by a rare stone millions of years old to convey a message of love to yourself or to someone special, the fancy pinkish purple diamond is probably the perfect choice for you. This diamond weighs 0.19 carats, with a delicate pink and rosy purple color. It comes with a certificate of authenticity that verifies its features from the world's leading gemological organization, the GIA. The pink heart diamond costs only $1,762 and its main purpose is to spread love. Will you let it into your world?
Color: Pinkish purple diamond
Shape: Heart
Weight: 0.19 Carat
GIA certified
Price: 1,762$
4. Fancy brownish purplish pink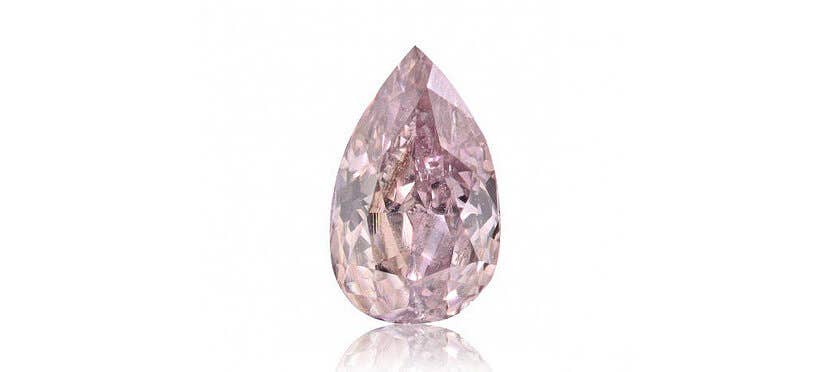 If you wish to buy an outstanding pink diamond at a reasonable price, this fancy brownish purplish pink diamond will exceed your expectations and represent a crucial step in your way to realizing a small dream. This diamond boasts a respectable weight of 0.60 carats and its color blends a dominant pink with subtle shades of purple and brown. Its oval shape is especially suitable for gold, platinum or silver rings, and it comes with an bonafide GIA certificate that confirms its features based on a thorough lab test. And the real bonanza? It costs only $1,903!
Color: Brownish purplish pink
Shape: Oval
Weight: 0.60 Carat
GIA certified
Price: 1,930$
5. Fancy Light Purplish Pink Diamond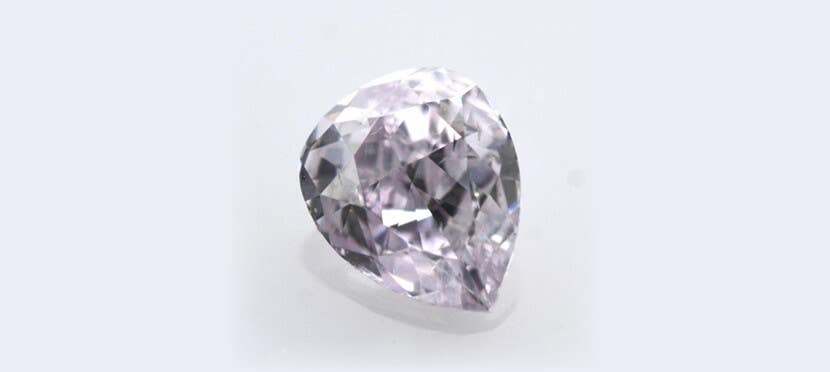 Look carefully at the beautiful pear shape of this fancy light purplish pink diamond, how all the light breaks into countless rays that then break again and reflect one another until they create a multi-dimensional and hypnotic world full of brilliance and glow to plunge into it. Its relatively considerable weight, 0.27 carats, will make it stand out on any jewel you decide to create and it comes with an original GIA certificate that corroborates its wonderful features. This enchanting pink diamond costs only $1,845, marvelously representing the rare pink charm on your own coveted personal jewel.
Color: Light Purplish Pink Diamond
Shape: Pear
Weight: 0.27 Carat
GIA certified
Price: 1,845$
6. Fancy Light Pink Diamond Heart
If you wish to give your heart to someone special, there is no more symbolic and eternal way than doing so with this fancy light pink diamond heart. Weighing 0.20 carats, this diamond can fit perfectly in stunning engagement rings that can be passed down from generation to generation, a piece of history that will make history in your personal life as well. Its bright pink color creates a pleasant feeling of warmth and its symmetrical cut creates the glow and shine that give it a special depth. Although its clarity level is relatively low (I1), for $1,708 it seems to be worth the price.
Color: Light Pink Diamond
Shape: Heart
Weight: 0.20 Carat
GIA certified
Price: 1,708$
7. Fancy Brownish Purple Pink Diamond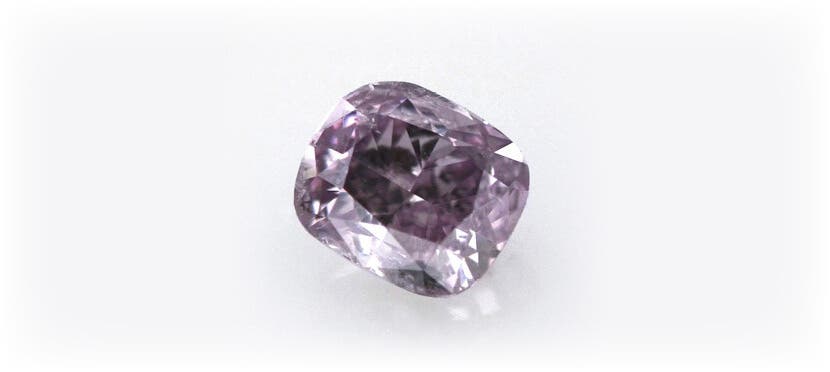 Buying a pink diamond is not a simple task and there are a lot of precautions to take into account, but like love at first sight, once you've found the one, you just know it. After one glance at this fancy brownish purple pink diamond weighing 0.22-carat and boasting a glamorous and sparkling cushion shape, you will start falling in love. Its gorgeous color, beautiful shape and reasonable weight suggest that it will be the perfect choice to embed in an unforgettable luxury jewel. The price of this special pink diamond is only $1,449 and it comes with a certificate of authenticity from the renowned GIA confirming its natural origin, color, size and other features.
Color: Brownish Purple Pink Diamond
Shape: Cushion
Weight: 0.22 Carat
GIA certified
Price: 1,449$
8. Light Pink Diamond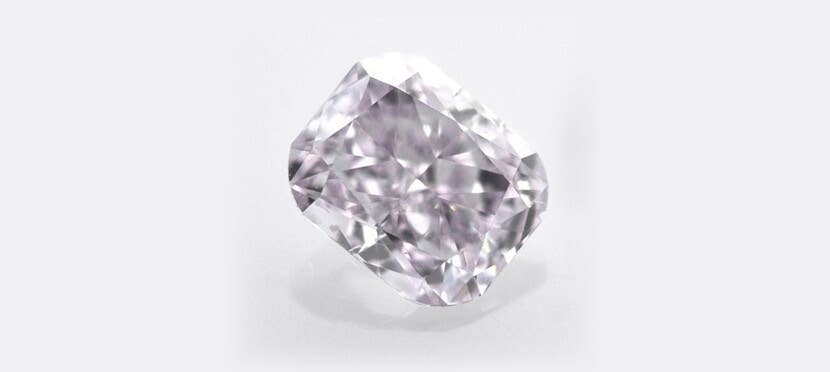 Hold on tight because you won't believe this: This beautiful light pink diamond weighing 0.19 carat, and with a clarity level of SI1, is now offered for an excellent price of less than $1,000! Its radiant shape makes it shine and glow and emphasizes its bright pink color with a gloss and sparkle that will light up your day! For only $925 you will receive this enchanting diamond by free delivery to your home with a genuine and official GIA certificate that verifies its unique features. It is highly recommended not to miss this opportunity!
Color: Light Pink Diamond
Shape: Radiant
Weight: 0.19 Carat
Clarity: SI1
GIA certified
Price: 925$
9. Faint Pink Diamond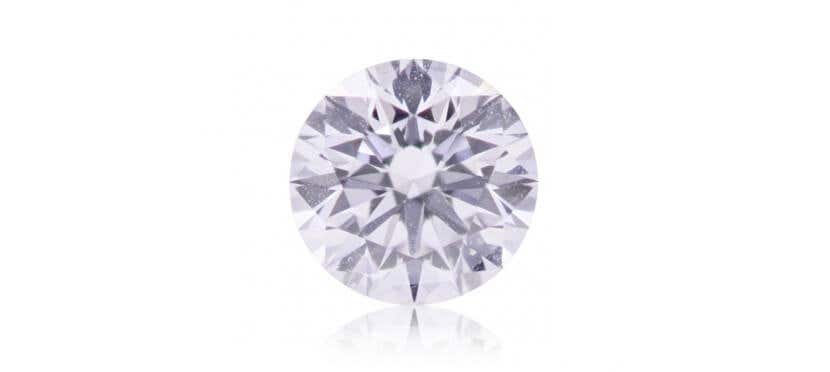 If quality and presence are two important parameters affecting your choice of pink diamond, then this (name of diamond) may well meet your expectations. With a respectable weight of 0.40 carats and decent VS2 clarity, this faint pink diamond is available at an affordable price of $1,800, allowing you to take the first step towards your masterpiece jewel. Its round shape makes it particularly suitable for engagement rings, and its soft, pleasant and feminine color completes the picture and seeks to illustrate your declaration of love. Of course, its excellent features are backed by an original GIA certificate.
Color: Faint Pink Diamond
Shape: Round
Weight: 0.40 Carat
GIA certified
Price: 1800$
10. Fancy Intense Purplish Pink Diamond
This fancy intense purplish pink natural diamond is perfect for embedding in jewelry items of value and meaning for you. Due to its special geometrical shape - trilliant – and its wonderful symmetry and cut, this diamond can be embedded as a luxurious and wonderful addition to an elegant, fancy and sophisticated jewel. The diamond's clarity level is SI1 and it comes with a genuine certificate from the world's leading gemological institute (GIA), which confirms its features and characteristics based on lab test results. Its pink color is mixed with a secondary hue of purple, giving it a rare and intense shade. The price of this diamond is only $1,560 and it weighs 0.06 carats.
Color: Intense Purplish Pink Diamond
Shape: Trillaint
Weight: 0.06 Carat
Clarity: SI1
GIA certified
Price: 1,560$
Have you found a natural pink diamond you like? Excellent!
Here are some quick tips to help you move forward and get more information:
1. Each of the diamonds on the list has a link to its product page. Click on it to go to the respective page.
2. On each page you can view more pictures, enlarge them ten times, and some of them even feature 360° videos that let you inspect the diamond on all sides, as it appears in reality.
3. Need more details? Want to talk to a professional who can answer your questions? Send your details with the "How may we help you" button on the product page you selected.
4. Since each diamond is unique, as are its features, some of the diamonds in the list may not be available for purchase as time goes by. But don't give up! Sort the available pink diamonds according to the same parameters and you will surely find a your perfect diamond, for less than $2,000. The product doesn't exist anymore? click here for a new search of pink diamonds for
Why Buy Pink Diamonds with Astteria?
1. We specialize in natural fancy colored diamonds, we don't have synthetic or artificial diamonds, and we strongly believe in and adhere to the faithful work of mother nature. Therefore, all the diamonds you will find on our site will be millions of years old, originating from a natural source deep underground. No treatment or accent colors, but rather just as nature intended.
For more information on the formation process of pink diamonds click here
2. We have a team of expert consultants here to make your shopping experience pleasant and worthwhile. Contact us and they will help you find the perfect pink diamond, based on your needs, your budget and your personal expectations.
Click here for Astteria's consulting service
3. Astteria provides its clients with premium services: from insured shipments, thru private diamond viewings, to lifetime warranty. With Astteria you can rest assure that you are getting a fair and safe deal.
Click here for the list of services that Astteria provides to its customers.
4. Want to create a custom jewel with your chosen pink diamond just as you imagined in your vision? Astteria has created a very simple and efficient process for this very purpose.
Click here for more information on designing personalized diamond jewelry.
Any questions? Please contact us or leave a comment and we will be more than happy to help.