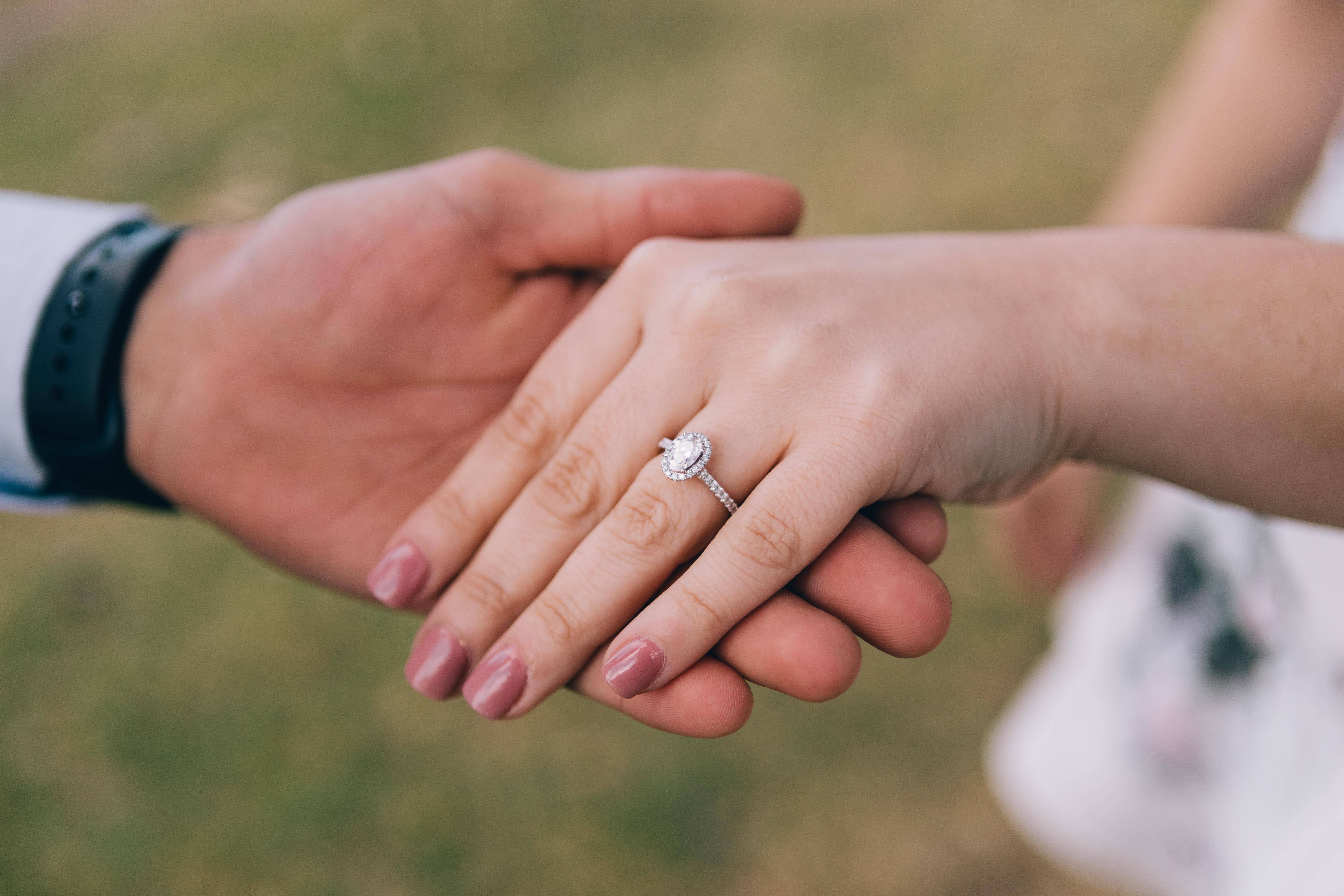 How Much Do Engagement Rings Cost?
An engagement ring is a symbol of love and commitment and is worn by the person who is engaged to be married. The ring is usually made of gold or platinum, or other precious stones set in it. A diamond engagement ring is also one of the choices.
The giving of an engagement ring is still an important part of many cultures today. The cost of engagement rings can vary greatly. The simplest design may cost a few hundred dollars, while more elaborate designs can cost many thousands of dollars. The size and quality of the diamond also play a role in determining the cost.
There are a number of factors to consider when choosing an engagement ring. In addition to the budget, it is important to think about style, size, and what will best suit your lifestyle. It is also worth considering whether you would like a solitaire or multi-stone ring.
If you are on a tight budget, there are still plenty of beautiful engagement rings to choose from. It is possible to find high-quality diamonds at more affordable prices by shopping around and doing some research.
Average Cost of Engagement Rings
The average engagement ring cost is $5,000. This is a lot of money for most people. It is important to remember that the cost of an engagement ring does not determine the strength of your relationship. The diamond size or diamond quality does not matter either. The only thing that matters is the love you have for each other.
Three-Month Salary Myth
Almost every engagement ring myth suggests that one should spend three months' salary on a diamond engagement ring. However, this is an outdated (and common) misconception. An engagement ring shouldn't cost more than you can afford, and there is no specific amount you should spend.
Tips for Deciding What to Buy
Take a Low-Risk Approach
Are you familiar with proposal rings? Depending on your circumstances, you may choose to get down on one knee with a placeholder engagement ring, then replace it with a permanent engagement ring you select with your other half's input. A proposal diamond ring might be the perfect choice for customers uncertain about their partner's preferences. It's easier than ever to propose a beautiful ring without worrying about spending a lot of money on something not to her taste with these cubic zirconia replicas of diamond engagement rings. The perfect ring can be chosen together by the couple once the proposal takes place.
Rather than asking them and spoiling the surprise, you can tell them yourself. You can even get the temporary band redeemed by your jeweller against the real engagement ring if you purchase it through them and keep your original.

Antique Choice
There is something magical about antique diamonds, which can hide colour. They tend to be 2-3 colours whiter than their grade indicates. Diamonds have a romantic feel to them. The most important thing is to make sure you are getting the best engagement ring for your partner. The most common design that I've seen is a round brilliant diamond. Because round brilliant diamonds are difficult to cut, they tend to be the most expensive diamond per carat. If you truly want to please your significant other, set aside your own preferences. The person who will be wearing it every day is the one who will make sure it fits properly.

Nothing But Love
There will definitely be a divide of opinions about this one, but don't forget that a ring is not required to propose. Your partner can choose if you decide to invest later, or you can decide that you'd rather spend the money elsewhere as a couple. When your partner spends so much on an item that's just for them, you might feel uncomfortable and even guilty about it, especially if you're highly financially conscientious. Therefore, if you suspect that your partner might feel this way, it's important to talk about it.
Despite knowing each other well, you might not expect their reaction to play out how you expect it, so be prepared for anything. Due to society's expectations, they probably grew up imagining that a ring would be a significant part of any proposal. The right circumstances can, however, make a proposal without an engagement ring even more romantic and spontaneous; it's just a celebration of your love at that exact moment, without any pretense.
Cost-Saving Tips For Engagement Rings
Timing is Everything
You won't find amazing discounts or deals during Valentine's Day or Christmas, which are the most popular times to propose. You might be able to find a better deal or at least haggle more effectively if you buy during a slower period (summer is often a slower time).
Give Up on Diamonds
Choosing an alternative to diamonds for the center stone of your engagement ring can save you a lot of money. If you're looking for a ring that can withstand daily wear and is the same colour as your skin, try a white sapphire. Blue sapphire, ruby, and emerald are also traditionally popular gemstones. There are more expensive stones that are rare and of high quality, but their price range can be slightly less than those of a diamond.
Is there anything that is becoming more popular by the minute that isn't a traditional stone? This beautiful necklace features green tourmaline, peach-pink morganite, and ice-blue aquamarine. For clients who want a diamond alternative at a lower price, these are great alternatives.
Settle Your Settings
There can be a price tag attached to certain settings. Setting can result in a hefty price tag and affect the size of the centerpiece. Make the diamond appear more prominent by choosing a classic solitaire setting if you wish to focus the bulk of your budget on it.
Utilising the "Four Cs"
Colour and clarity can be adjusted to the lower end of the scale, resulting in significant savings on engagement rings, especially brilliant-cut diamonds. When it comes to clarity, as long as the inclusions can't be seen by the naked eye, you're ok. There is no correlation between clarity and the brilliance of a stone, contrary to popular belief. If you're working with a budget, consider working lower on the diamond's colour if the size is your biggest concern.
Surf Online For Options
In recent years, online jewellers have dramatically improved their game and are often cheaper than local jewellers, so it may not be necessary to see the ring in person before you buy. Be sure to check GIA certification on the listings of well-established retailers if you're concerned about authenticity. You can always return the ring if it isn't what you imagined when you placed your order. Check the return policy before making your purchase.
Conclusion
When you are shopping for an engagement ring, it is important to remember that this is a symbol of your love and commitment to your partner. If you are on a tight budget, try the cost-saving tips that have been mentioned above. Furthermore, an engagement ring is not an investment. Unlike a house or a car, an engagement ring does not increase in value over time. In fact, most people end up spending less on their wedding bands because they do not need to be as flashy as the engagement ring. And lastly, the cost of an engagement ring does not reflect the strength of your relationship.
FAQS
When you are ready to purchase an engagement ring, there are a few things to keep in mind. First, you should have a budget in mind. It is important to know how much you can afford to spend on this special piece of jewellery. Second, you should do your research. This is especially important if you are not familiar with the process of purchasing an engagement ring.
How much do middle-class people spend on engagement rings?
A new study has revealed that middle-class people spend an average of $5,000 on engagement rings. The study, which was conducted by online jeweller James Allen, surveyed 2,000 people from the U.S., Canada, and the UK.
Of those surveyed, 60% said they believe that the ring should cost between one and three months' salary. However, the average person actually spends just over two months' salary on their ring.
So why are people spending less on engagement rings than they used to?
Well, it could be because more couples are paying for their own weddings these days. Or it could be because the definition of the "middle class" has changed in recent years.
Whatever the reason, it's clear that engagement rings aren't as big of a financial investment as they once were.
What are the rules for buying an engagement ring?
When you are ready to purchase an engagement ring, there are a few things to keep in mind. First, you should have a budget in mind. It is important to know how much you can afford to spend on this special piece of jewellery. Second, you should do your research. This is especially important if you are not familiar with the process of purchasing an engagement ring.